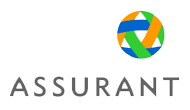 Individual Prepaid Dental Plan
The Secure Choice individual plan provides dental benefits with attractive prepayment fees.
To receive the benefits of the Secure Choice Plan

you will need to select a Plan Dentist for
you and your family members from the list of Plan Dentists.

Please note that you may choose
a different dentist for each family member.
To view the Plan Dentist Directory click on the Link Below and view the Dentist for the Heritage Series.
Plan
Features
No deductibles

No claim forms

No annual maximum

Fixed copayment schedule for Plan Dentist

Reduced fees on Orthodontic procedures for children and adults

No referral required for Specialist benefits

Benefits for pre-existing dental conditions
Prepayment Fee Options
Annual Prepayment Fees
Individual ……………………………………$109.82
Individual…………………………………….$185.86
Family ………………………………………$293.15
Automatic Monthly Bank Draft
Accounts are drafted on the 15th of each month prior to the month of benefits.
A monthly administration charge is included in the fees below.
Individual ……………………………………$10.40
Individual ……………………………………$16.74
Family ………………………………………$25.68
Should the services of a specialist (oral surgeon, endodontist, orthodontist, periodontist, or pedodontist) be necessary you may seek treatment from any Plan Specialist listed in our printed or online directory. If an oral surgeon, orthodontist, periodontist or pedodontist provides treatment you will receive 25% off that specialist's normal retail charges.